Description
CNC Router milling Model S4
Tool Change 6KW x 2 heads, 3.5KW x 2 heads
Specification
1. JST air-cooled 18000 rpm high-speed electric main pump 6.0KW x 2 heads and 3.5KW x 2 heads.
2. Yaskawa Servo Motor 1000W drive and four sets of Z-axis motors with brakes.
3. Zhuolan/Xinbao planetary reducer.
4. Taiwan's new generation industrial control integrated machine control system + keyboard + handwheel + display.
5. Shenzhen Sifang 7.5KW inverter.
6. Taiwan SHAC / LMA guide rail. (25mm specification)
7. XINYUE four-sided precision grinding 1.5 mold high-precision helical teeth.
8. high-strength vacuum adsorption table.
9. Taiwan original TBI screw and 2510 type nut.
10. Jingyi customized steel guide sleeve positioning cylinder, table assembly, ensuring 90 degrees.
11. Taiwan AirTac solenoid valve and tool change cylinder.
12. French Schneider key electrical components 13. Germany WUPP original imported cable, 5 million times of bending without failure.
14. Japan Omron Omron or Taiwan Yangming proximity switch.
15. 7.5KW Power water circulation vacuum system.
16. Feeding function + pushing + dust removal function, automatic loading and unloading table.
17. High-strength bed annealing / table top welding 8MM steel plate.
18. Machine five-sided gantry processing punching.
19. Z-axis mold casting aluminum Precision CNC machining.
Option+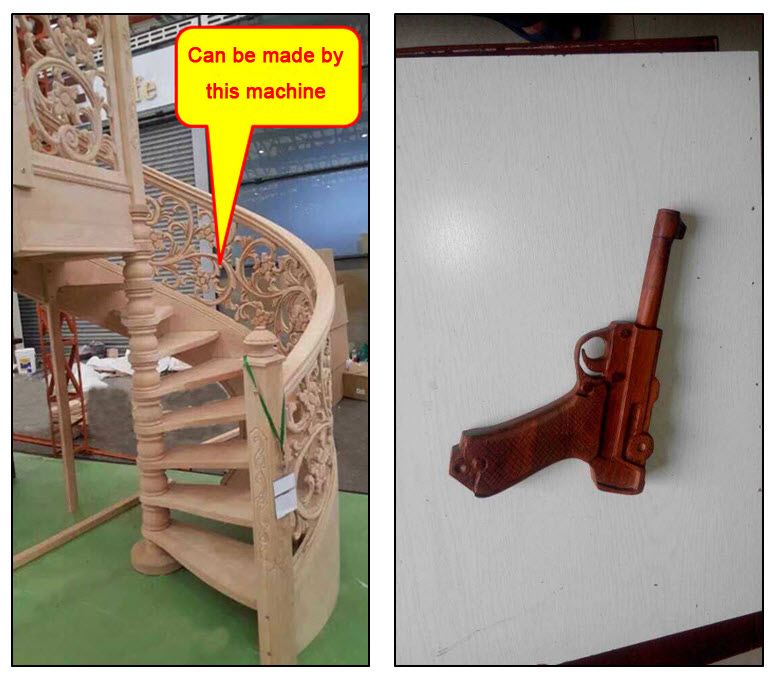 Interested or contact
Tel. 082-972-9329  (Jimmy)
Tel. 083-256-5981  (Gomin)
Tel. 02-312-0227  (Company)
E-mail : Sales@salecnc.com