Description
Detailed parameters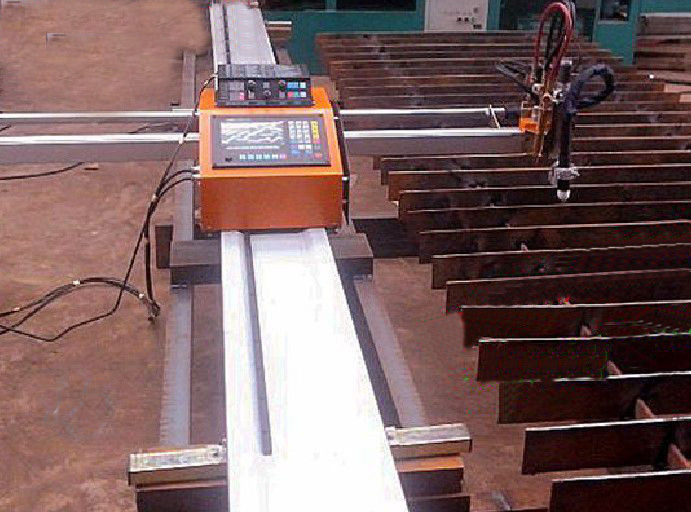 Performance Information
1, Cutting shapes: Programmable cutting all kind of metal parts as well as cutting straight lines and arcs;
2, Cutting way: Flame
3. Drive: Unilateral drive
4, Cutting accuracy: ± 0.5MM
5, The control accuracy: ± 0.2MM
6, The cutting speed: 0-1500mm / min
7. Cutting format: Horizontal cutting 1500MM, longitudinal cutting: 2500MM
8. Track length: horizontal rails: 2000MM, longitudinal rails: 3000MM
9, Torch configurations: Flame torch 1 set
10, Cutting thickness: Flame cutting 8-200MM
11. Installation: Combination of installation, are free to move, does not account for a fixed venue, can also be placed directly on the steel cutting
12, Ignition device: Automatic ignition (Optional need to increase the price)
13, An increase in equipment: Electric height (standard)
14, Arc voltage and capacitance increase increase (Optional need to increase the price)
15. File Transfer: U disk transfer
16, Cutting gas: oxygen + propane or acetylene, gas
17. Power supply voltage: 220V 50HZ
18, The working environment: Temperature: -10 ℃ to + 60 ℃, relative humidity: 0-95% non-condensing.
19: Optional remote control :( need to increase the price)
Features
1, High-strength aluminum alloy frame assembly synthesis, good stability, no distortion, nice.
2, The new modular chassis design, arm and console as well as biodegradable and combinations of mechanical and CNC parts.
Outside of the chassis is equipped with a USB interface, control cable connector, plasma arc interface,
the chassis in order to avoid overheating increase with the cooling fan to ensure the stable operation of the machine work.
3, The beam using a special aluminum profiles, light weight, no deformation. Beams removable for easy on-site transfer and packaging,
transportation, and ensure verticality beam unchanged
4, More humane console, directly facing the cut scene, the maximum work broadened perspective
5, Walking part of the use of precision gapless gear, rack gear, to ensure accuracy, eliminating the gap.
6, The motor is a stepper motor drive technology and high sub-drive, high precision, smooth operation
7, The upper beam fixed cable increases, more humane.