Description
Sell Automatic Pipe Bending Machine 50CNC
Applicable maximum diameter: φ50mmx2.5mm, maximum bending radius 250mm.
Specification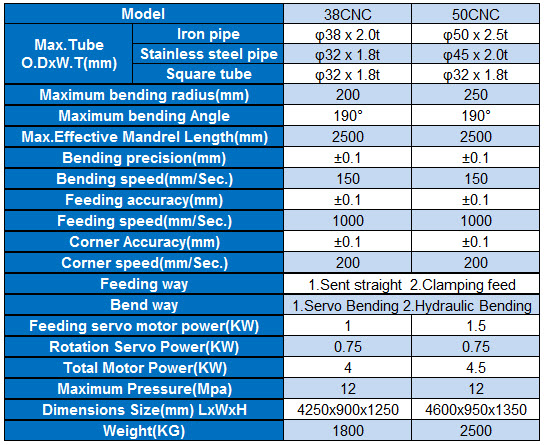 Features:
1. The control system uses industrial computer keyboard or touch-industrial computer control, advanced implant three-dimensional display software that allows the machine more humane.
2. Data input: enter the X, Y, Z coordinate value or Y, B, C process value input direct.
3. With power and memory.
4. To set the manual, semi-automatic, fully automatic operation.
5. equipment for cooling water circulation pipe.
6. elbow clockwise.